"MetaBirkin" NFT Maker Liable in TM Dispute
On February 8, 2023, a Manhattan federal jury found Mason Rothschild liable for trademark infringement for his non-fungible tokens ("NFTs") called 'MetaBirkins'. After only 3 days of deliberation, the 9 person jury sided with Hermѐs International and found Rothschild liable for trademark infringement, trademark dilution, and for unlawfully cybersquatting on the domain name MetaBirkins.com.
On January 14, 2021, Hermѐs filed suit against Rothschild in the Southern District of New York, claiming that Rothschild's actions of launching metabirkins.com and selling 'MetaBirkins' NFTs amounted to trademark infringement, dilution, unfair competition, and cybersquatting. Rothschild argued that his use and adoption of MetaBirkins was art and a commentary on the Birkin bag and therefore protected under the First Amendment as free speech.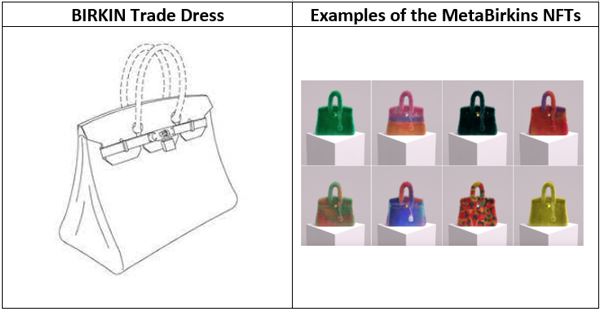 Hermѐs' Birkin bags can sell from anywhere between $8,500 to over $300,000. Rothschild sold 100 reimagined NFT versions of Hermѐs' Birkin bags for $450 each, which sold on the secondary market for between $13,000 and $65,000. The jury siding with Hermѐs', determined Rothschild owed Hermѐs $110,000 in profit and resale commissions he received from selling the NFTs and to pay $23,000 in damages for cybersquatting.

As the parties filed two rounds of pre-trial motions as well as post-trial motions for judgment, we can anticipate likely further litigation. While this case had its own particular facts and circumstances, the victory for Hermѐs may shed some light on potential liability for both artists and trademark owners in the metaverse.